UiPath Enterprise RPA Platform
Where the future of RPA arrives first
UiPath Enterprise RPA Platform
The UiPath Enterprise RPA Platform delivers rapid automation of manual, rules-based, repetitive processes. It's been used to automate millions of tasks for business and government organizations all over the world — improving productivity, customer experience, and employee job satisfaction.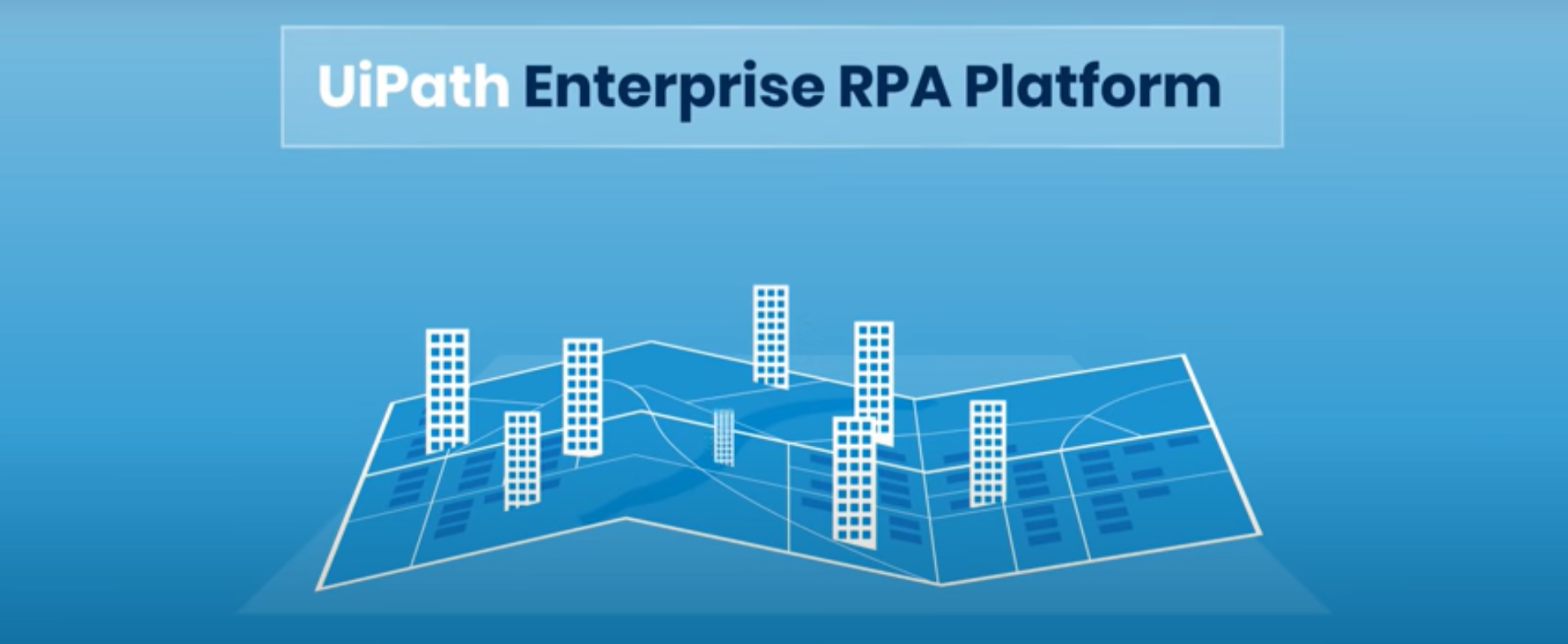 Three robust components power the UiPath platform
The UiPath Platform components work together seamlessly to deliver unmatched, innovative, end-to-end solutions that give you a competitive edge in performance, cost, and user experience.

Studio: design your automation
Studio is where you design automations for Robots.

Design is easy, using a code-free recording tool or drag-and-drop from a rich library of pre-built activities. Accelerate development with ready-to-use automation components available for standard processes.

For complex scenarios, design powerful workflows by harnessing the full capabilities of supported technical languages such as VB.Net, C#, Python, and Java.

Studio, the most preferred IDE in the industry, handles it all. You can jump-start your automation journey right now.
Read More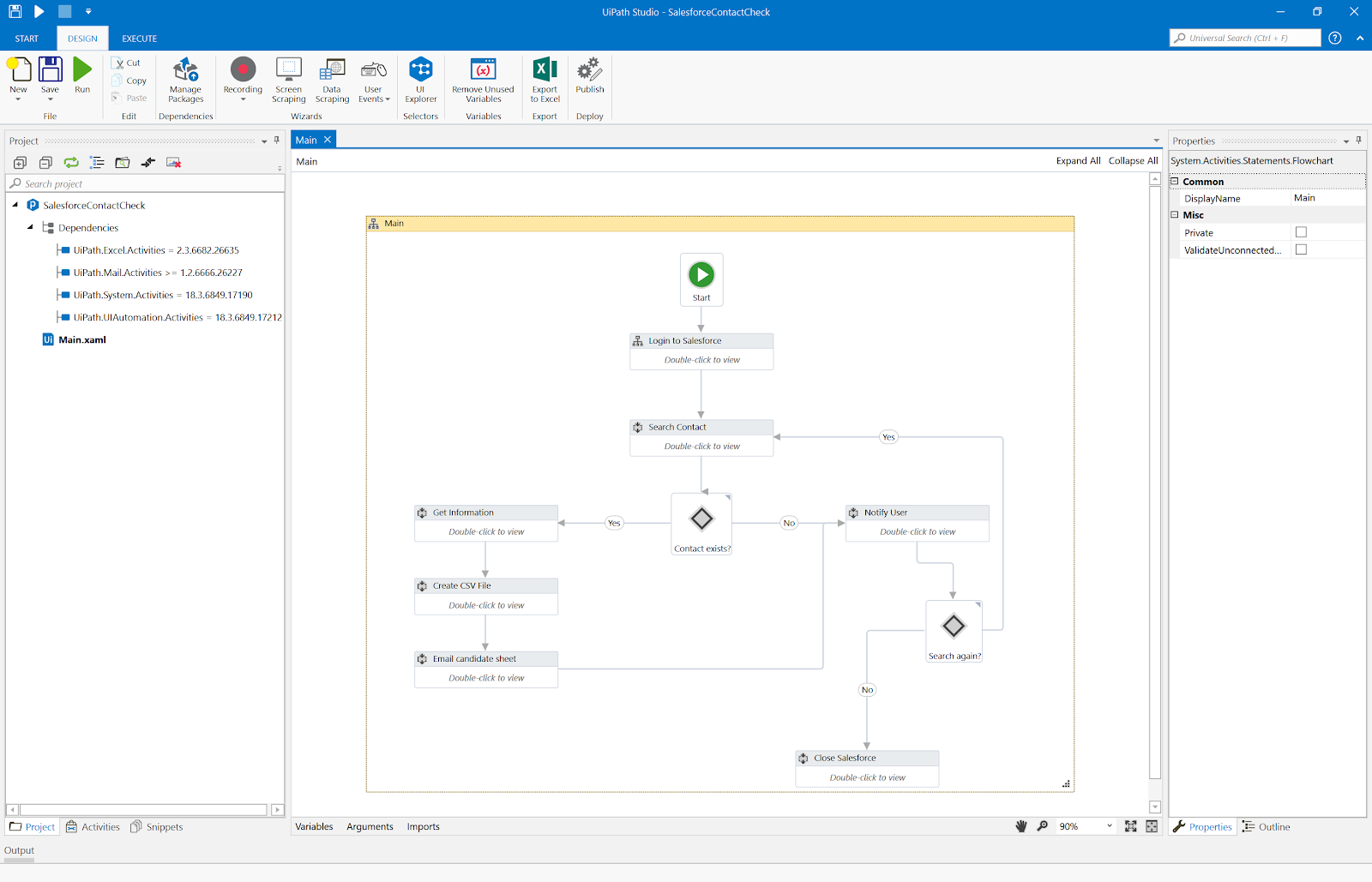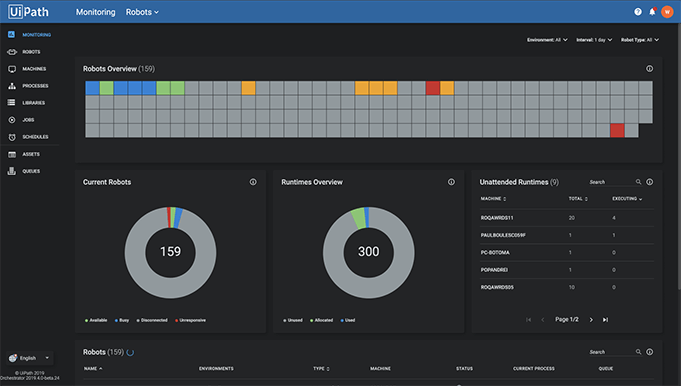 Orchestrator: deploy and manage Robots
Orchestrator is the central dashboard where you manage your digital workforce.

Securely schedule, manage, and control your enterprise-wide digital workforce from either a web browser or a mobile app. Real-time monitoring keeps you on track with globally deployed automations and helps you plan required license purchases.

Orchestrator supports multi-tenancy, allowing you to scale easily, reduce operational costs, and enable discrete departmental RPA initiatives.
Read More
Run your processes
with UiPath Robots
Robots are digital workers that run automations built in Studio and scheduled in Orchestrator.

UiPath offers attended and unattended robots (or a mix of the two). Attended robots work in collaboration with users to automate front-office activities. Unattended robots work autonomously in the background or in virtual environments to automate back-end data processing activities.

These versatile robots are compatible with a wide variety of systems and can automate processes on systems such as Citrix, desktop, web, SAP, mainframe, and other legacy systems.
Read More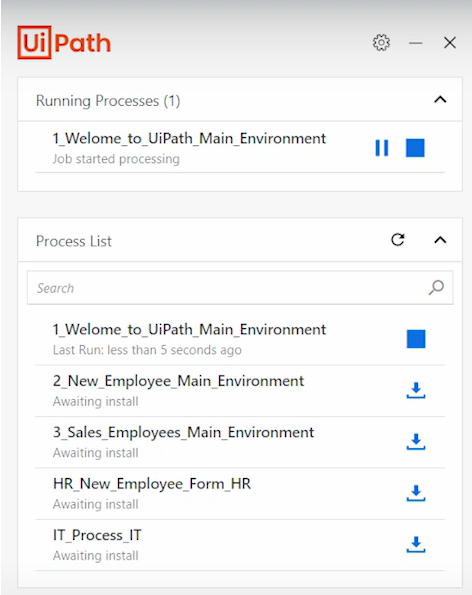 Great community for learning and collaboration
It is a great social network for RPA professionals, empowers RPA professionals to explore, grow, and create.
Discover a wide-ranging ecosystem that includes: